In this new time of Covid 19 and social distancing, we have realised the value that interpersonal relationships have in everyone's life.
This is something that I too have experienced and enjoy but I also understand the loneliness and the lack of relationships.
Until high school I had many friends that I had known for years. They often came to my house and I also had formed sentimental relations.
The first problems arose in high school, mainly because I didn't have effective ways to approach and integrate with other classmates. One of the fastest sharing methods is of course verbal communication. In my case this method was not possible for the reasons I have explained to you and so this was my strongest handicap that I had to fight. It wasn't easy to face the outside world without having the main sharing tool.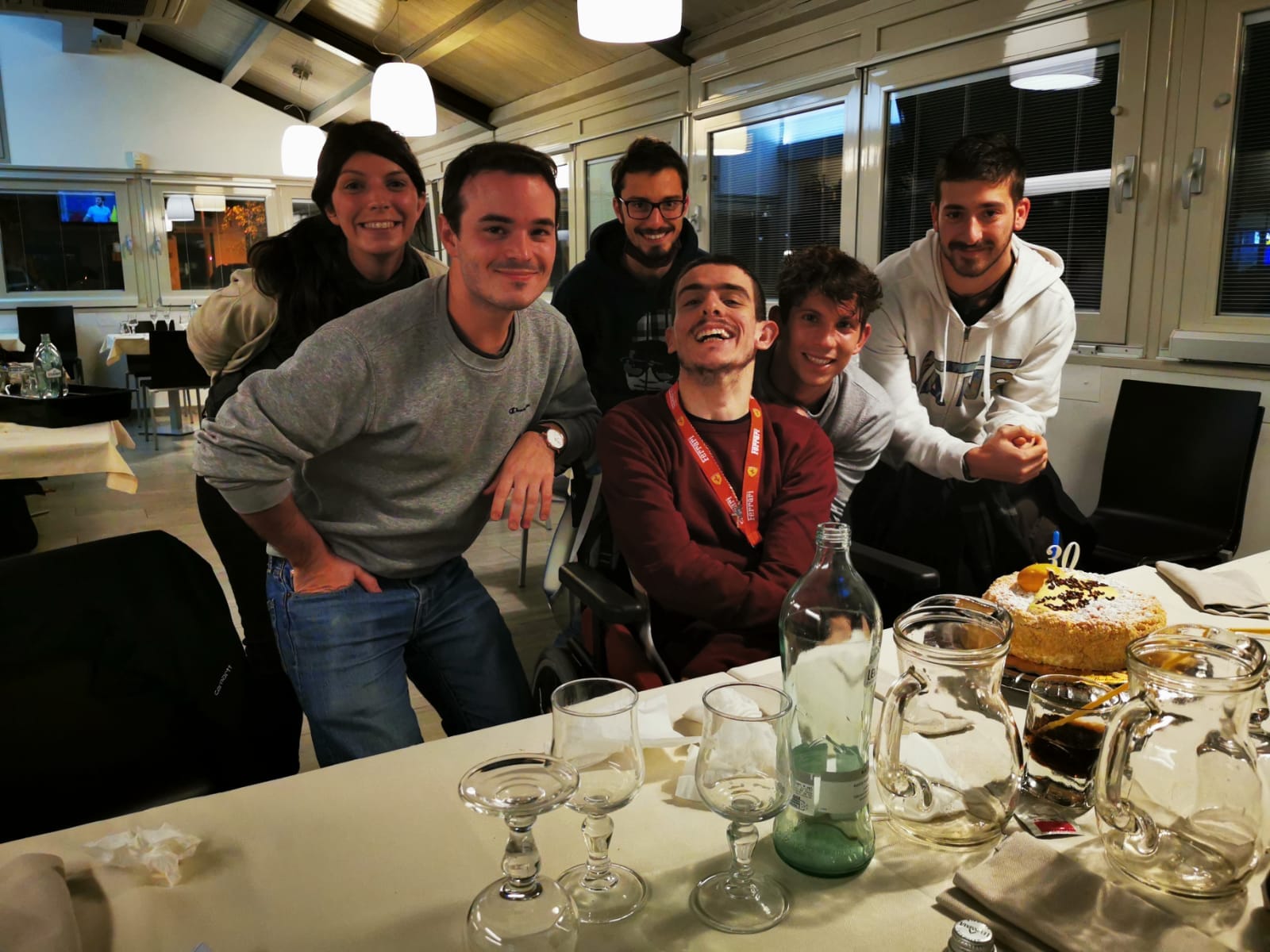 From high school I have had many moments of isolation and loneliness, for example, the two years after I left high school I was always at home, having no friends and not even a companion. I believe that social work should activate the assistant figure immediately after the end of school, which is the period in which most can suffer from the lack of friends who were previously at school with you every day.
To facilitate integration with the world, the person should be activated already in April, so allowing the educator of the school and the accompanying person assigned by the municipality to spend a period together to allow a more detailed understanding and knowledge of the disabled person and the situation.
The chaperone should ensure that relations with classmates were continuous even at the end of the five school years.
In the period from April to June it would be useful to alternate between school and work alongside the chaperone.
The disabled person must also realise that people do not have much time to devote to themselves and to others outside the working day or study. Hence many disabled people are found in isolated situations lacking objective causes and lacking motivation.
According to the model we have just illustrated, however, disabled people should also be found days full of work or be offered more study commitments.